Ex display sofas now even cheaper in our Sizzling SUMMER SALE!
Starting from the 11th of July you can enjoy fabulous extra discounts on a huge range of ex display sofas and suites whether you're ordering your new sofa online or buying from our sofa showroom in the Ribble Valley on the outskirts of Clitheroe, just off the A59.
If you've never through of buying an ex display sofa before, now's the perfect time! There's a whole host of reasons to buy one of our clearance sofas:
You can save £100s to £1000s on your new sofa when you buy one of our ex display or overstock sofas. Just take a look at some of these sale prices!
Here's a lovely fabric corner sofa with built in storage chaise, on sale at £995 instead of £2714: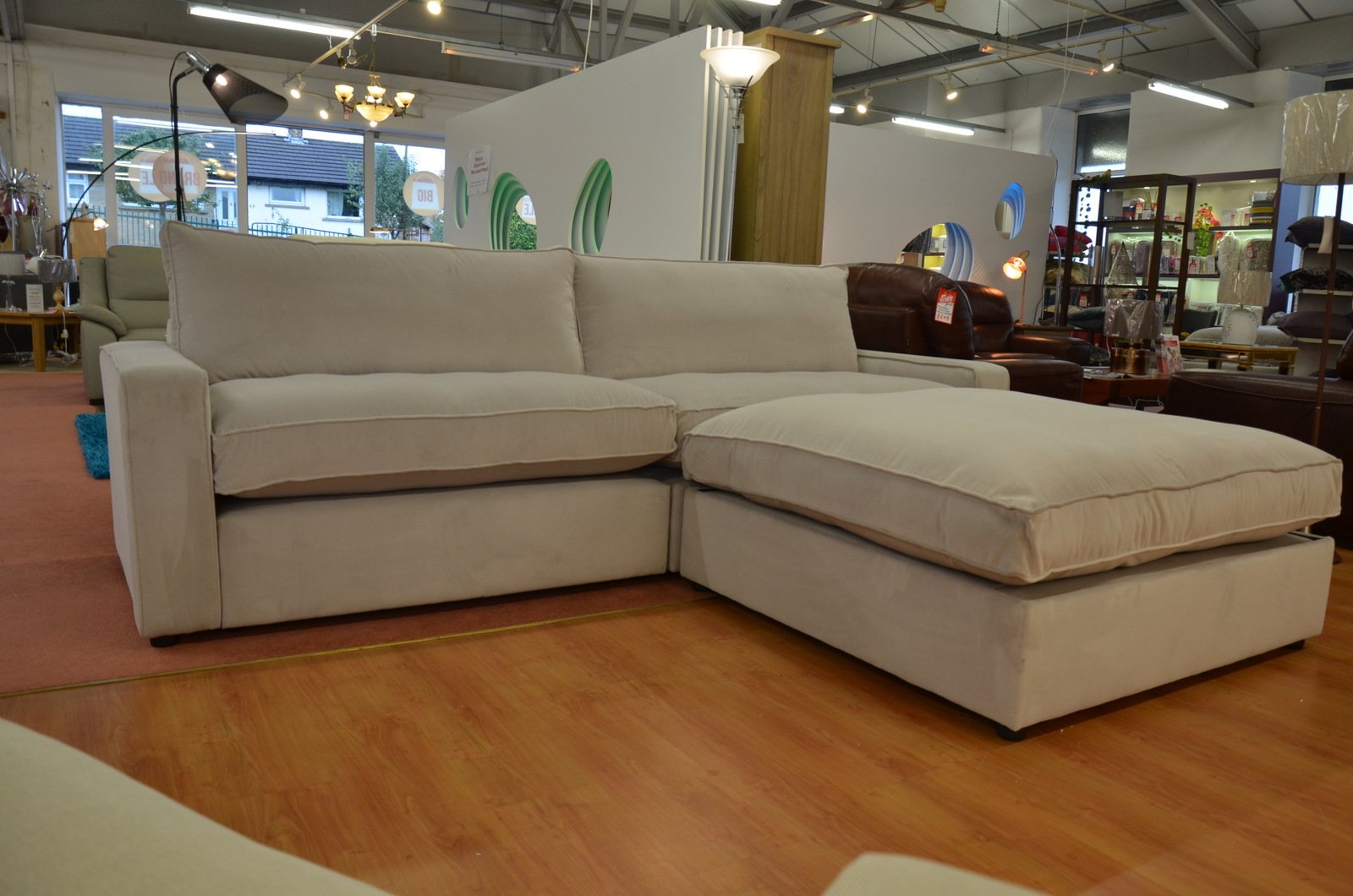 Or there's this stunning leather single sofa from a very famous British brand, reduced to £799 instead of a whopping £1919
Even expensive brands cost less when you're buying an ex display sofa
We have some beautiful fabric sofas from a popular British department store- with prices now starting from £995 for a three seater like this.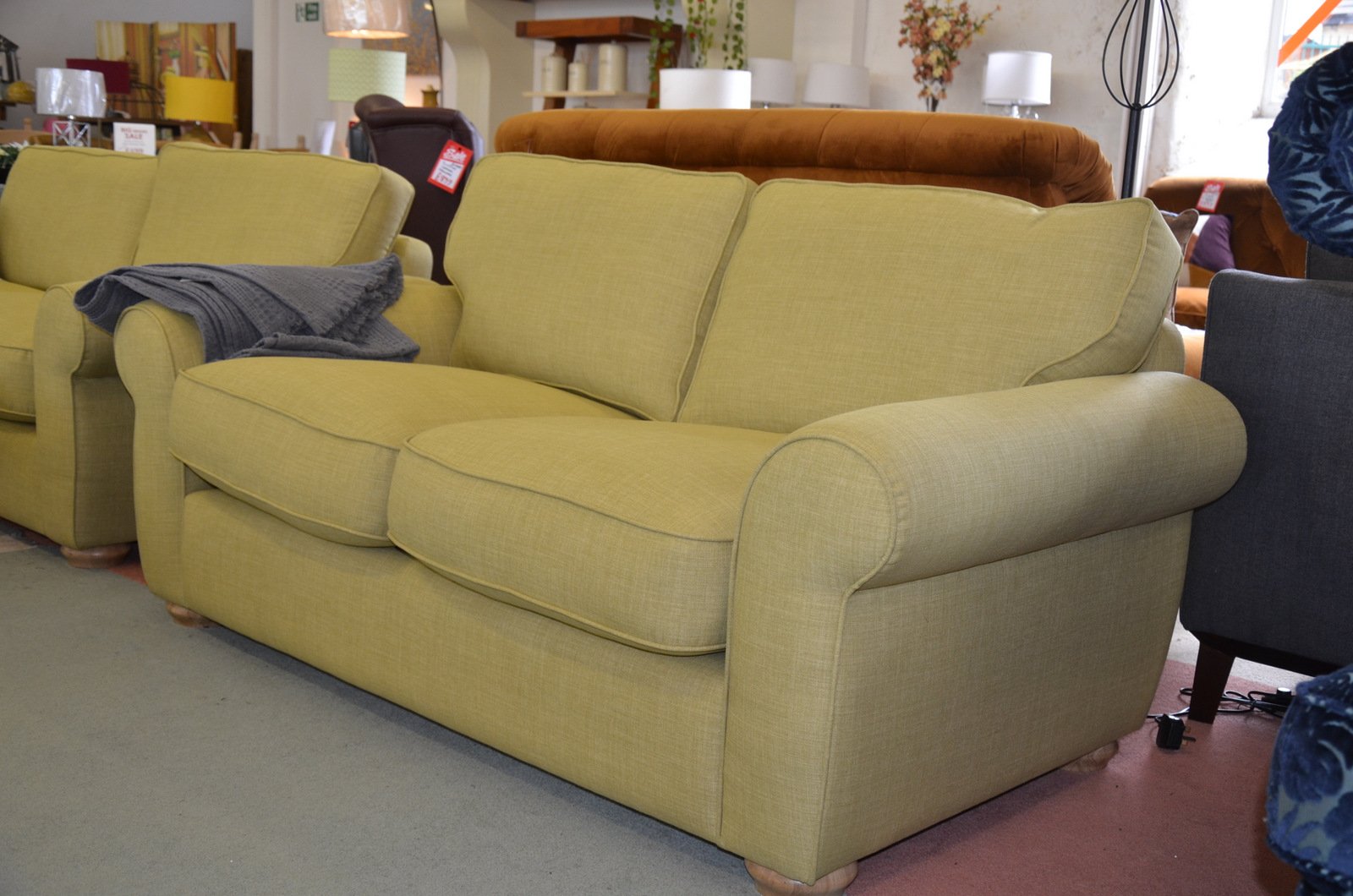 A stunning Italian leather corner suite with built in electric recliners which  is now £3895 
And a Himolla two piece fabric suite is now a much more comfortable £1799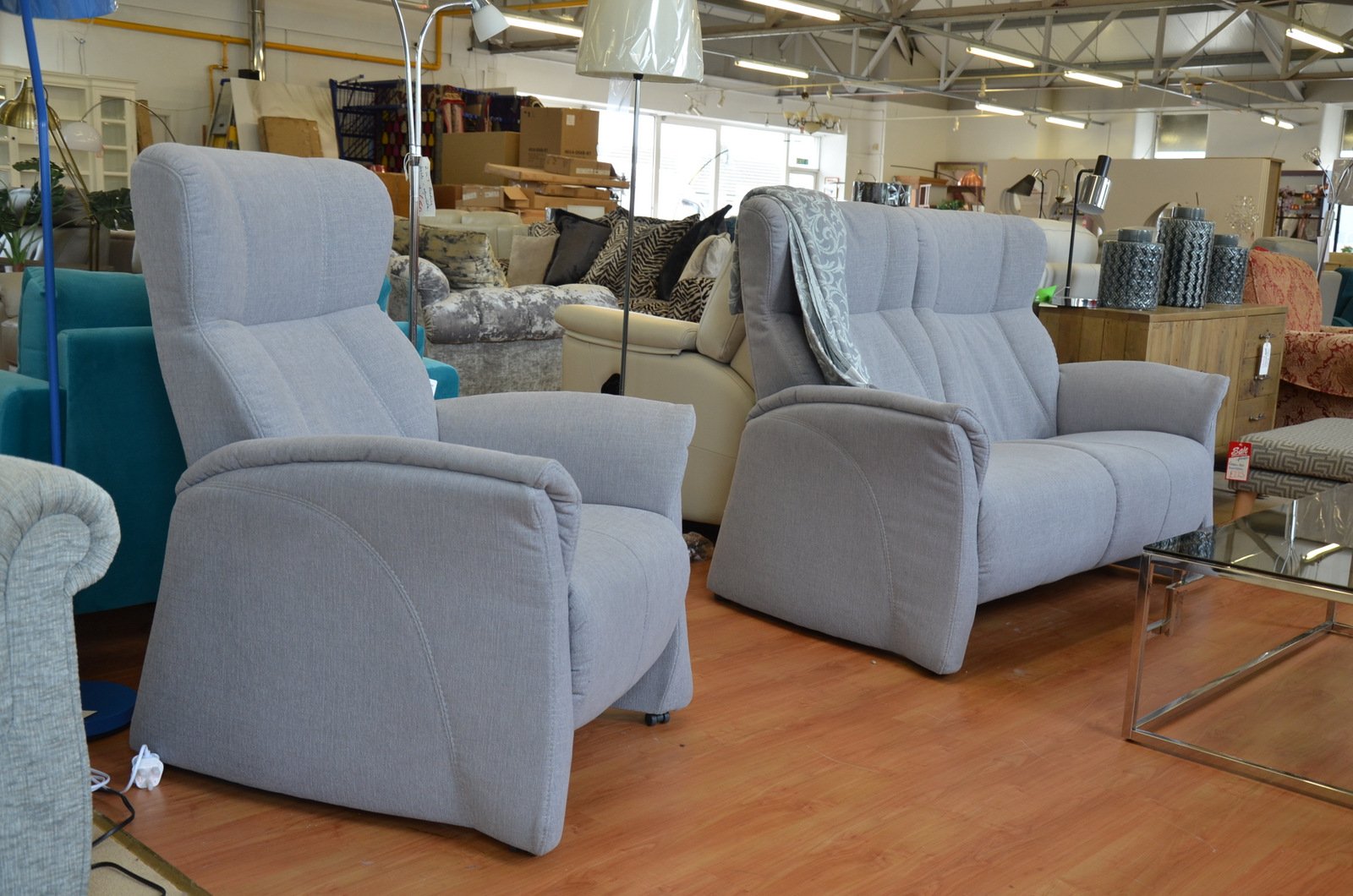 We welcome haggling!
If you work with us, we can always offer you an extra discount, even off the sale price. You will receive a larger discount if you:
Can collect your order in person
Pay in person at our showroom
Are buying more than one thing – the more you buy, the more you can save
Don't need us to store your purchase for longer than a few days
But even if you can't do any of the above, we may still be able to give you a bit more of a saving! If you find the sofa you love, and you don't love the price too, just let us know what you'd like to pay and we'll do whatever we can to help.
Price aside, there are a host of other reasons why you might want to purchase a brand new clearance sofa or ex display suite.
You know exactly what you're buying
The colour, texture, softness or firmness of the seat and overall comfort are exactly the same on the day you buy the sofa as they are on the day you get it delivered. Speaking of delivery…
You can get your new sofa right away
All of our ex display sofas are in stock now, ready for rapid delivery or immediate collection from our showroom. The longest wait for deliveries is 2-3 weeks for customers in Cornwall, northern Scotland or Ireland, but most deliveries are done within just 1-2 weeks depending on whereabouts in the country you are.
There's a much wider variety of different makes and models to choose from
 Being a clearance outlet allows us to supply a dazzling array of different sofas. Everything we sell is high quality, discounted, and comfortable to sit on - but the brand, style and colour varies hugely, and there's new stock arriving every week. Whether you're shopping online or visiting our showroom you'll find a superb selection of different makes, models and styles from chic Italian corner sofas to traditional wingback three piece suites, colourful accent chairs, unusual one-off pieces and prototypes.
When you buy an ex display sofa, you're buying that specific sofa – not a promise that a sofa will one day be made for you.
All of our ex display sofas are in stock right here at our furniture showroom in Lancashire, so you can buy your new sofa in confidence knowing that you will receive it on time and as described. Run by families with over forty years in the industry, we've built an excellent reputation for supplying high quality furniture at amazing discount prices. Of course it's not just us that think so! We won Furniture Retailer of the Year 2019 in the Manchester Prestige awards last year. But if you'd like a second, third and fourth opinion, take a look at our reviews to see what our customers have to say on the subject.