Visit Our Showroom in Clitheroe

If you're in the area, why not pop in for a visit? Clitheroe is a historical market town with a wealth of tourist-friendly spots including the famous castle, Platform Art Gallery and walks in the beautiful local countryside - not to mention the many local festivals and events throughout the year. Our showroom is located on Pendle Road on the outskirts of Clitheroe, just off the A59.
Our Opening Hours
Our showroom is closed from the 14th of August 2022 until the 25th of August 2022 for our summer holiday
Orders placed through our website while we're closed will be processed as usual, but there may be a delay of up to 10 days for your delivery, depending on when you make your purchase. Deliveries will resume when we return on the 26th of August. If you need to contact us about anything while we are closed please email [email protected]
We are open to the public three days a week, from 10am to 5pm on Monday, Friday and Saturday. If you want to try before you buy, you can visit us any time we're open to view any of our furniture or accessories. Stock on much of our clearance furniture is limited, so we recommend that you call ahead if you wish to view a particular sofa or suite.
When visiting the showroom please follow instructions and use the hand sanitiser provided to help us keep our customers and staff safe. If you would prefer to shop online, our website is being kept up to date and you are very welcome to call, text or email us with any questions.
You can find us here:
Worthington Brougham Furniture Ltd
Pendle Showrooms
Pendle Road
Clitheroe
BB7 1JQ
Call 01200 444361 any time we're open, or call or text 07814955529 out of hours.  If you need to get in touch while the showroom is closed you can phone the mobile or email us for a fast response.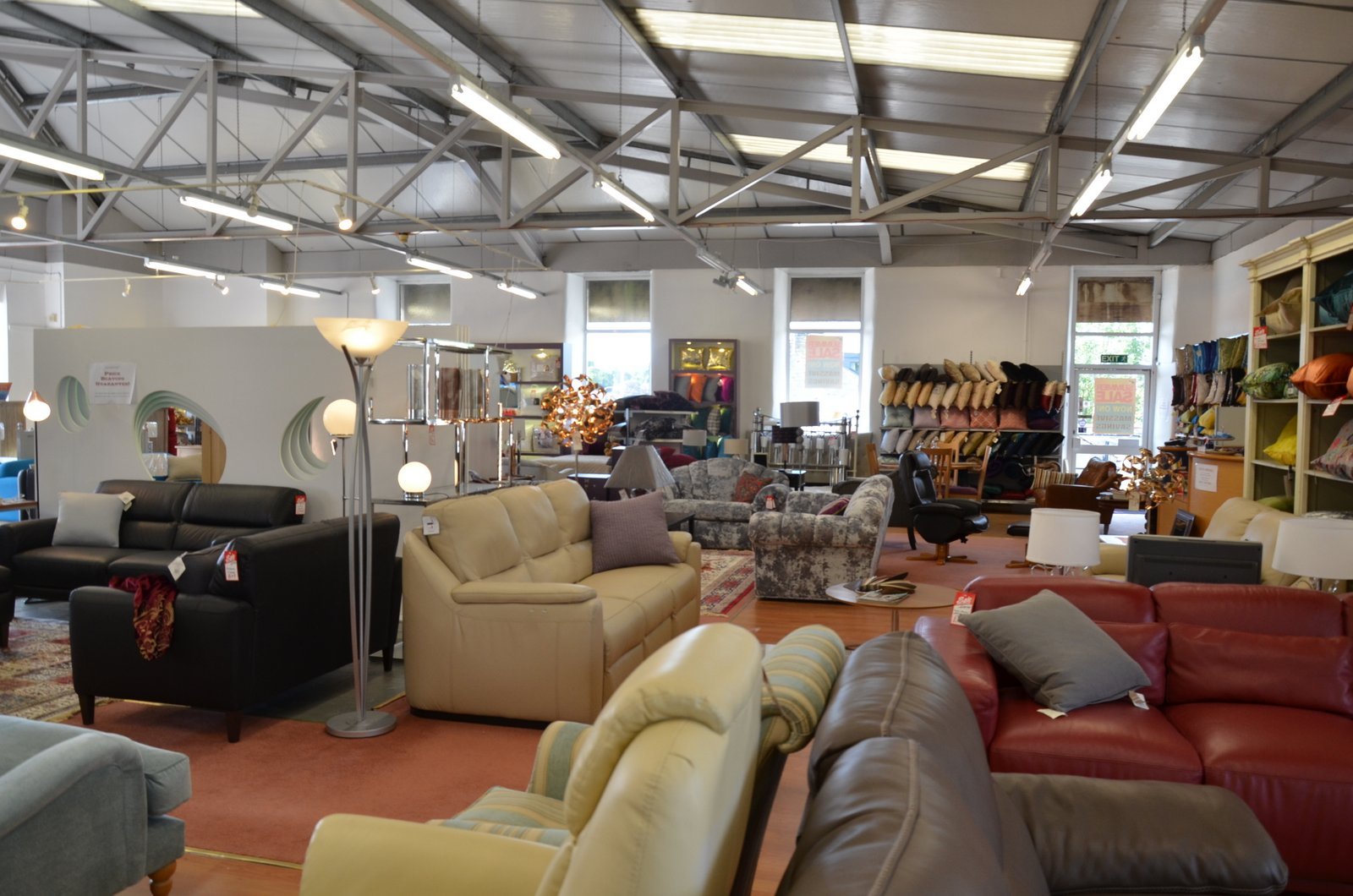 New Stock Every Week

While the showroom is closed on Tuesdays, Wednesdays and Thursdays we are hard at work bringing in new sofas, suites and furniture from all over the UK and beyond. New stock arrives at our showroom in Lancashire every single week no matter what, and it often sells before we even get the chance to list it on our website! Our newest stock is always on the floor by Saturday, so that is the best day to visit if you want to see what's just arrived. If you contact us to tell us what you're looking for, we can always let you know on the day when we get something that you might like. You can also join our mailing list and be one of the first to find out what's due in for the weekend.
The Best Customer Service
We treat our customers in store the way we'd like to be treated, which for us means we're there to help you if you want assistance and we won't hassle you around the store if you don't. We have over 40 years experience in the interiors and furniture industry, so whether you need a hand measuring up or you're not sure what cover works best for families with dogs we'll be happy to help you. There's hot or cold drinks available, including some lovely fresh coffee, and usually some tasty snacks too. The only thing we don't have is central heating, so if you're visiting in winter do bring a coat!