We Won Furniture Retailer of the Year in the Manchester Prestige Awards 2019
We are very excited to announce that we have won "Furniture Retailer of the Year 2019" at the Manchester Prestige awards! When we first heard that we had been nominated for an award we were delighted, but in such a competitive industry we were thrilled to find out that we had won.  It's humbling to realise that our customers have chosen to recognise us above larger, more well-known retailers.
According to the panel at the Manchester Prestige Awards: "The judges are highly impressed by Worthington Brougham Furniture's quality of stock, and the excellent price point at which they are able to sell them. Having grown from a small shop to a successful showroom and website through word-of-mouth within a decade of opening shows just how satisfied they leave each of their customers. The judges also commend the business for their exceptional range which sees them add new stock to the showroom and website every week."
We'd like to thank not just the person who nominated us, but also our customers both locally and all over the UK. There never seems to be enough days in a week and sometimes we don't know what day it is, but that's because we're busy beavering away behind the scenes bringing in new stock to our showroom and our website every week. Sometimes new stock arrives every day! It's a lot of hard work but that's what makes the job so exciting, and it's wonderful to hear back from our customers that we're doing a good job.
Those of our customers who regularly visit the showroom may be aware that Noreen, Amy's sister and Isabelle's mother, tragically passed away last year after a long illness. Not a day goes by that we don't miss her. To find out that we've not only managed to keep our business thriving through this difficult period but actually won an award while doing so is something we're quite proud of. We know Noreen would have been thrilled to have our family's business recognised in such a way, and she would have greatly enjoyed telling everyone all about it! We're very pleased to be recognised for doing what we do best – offering high quality branded and designer furniture to our customers at clearance prices, throughout the UK.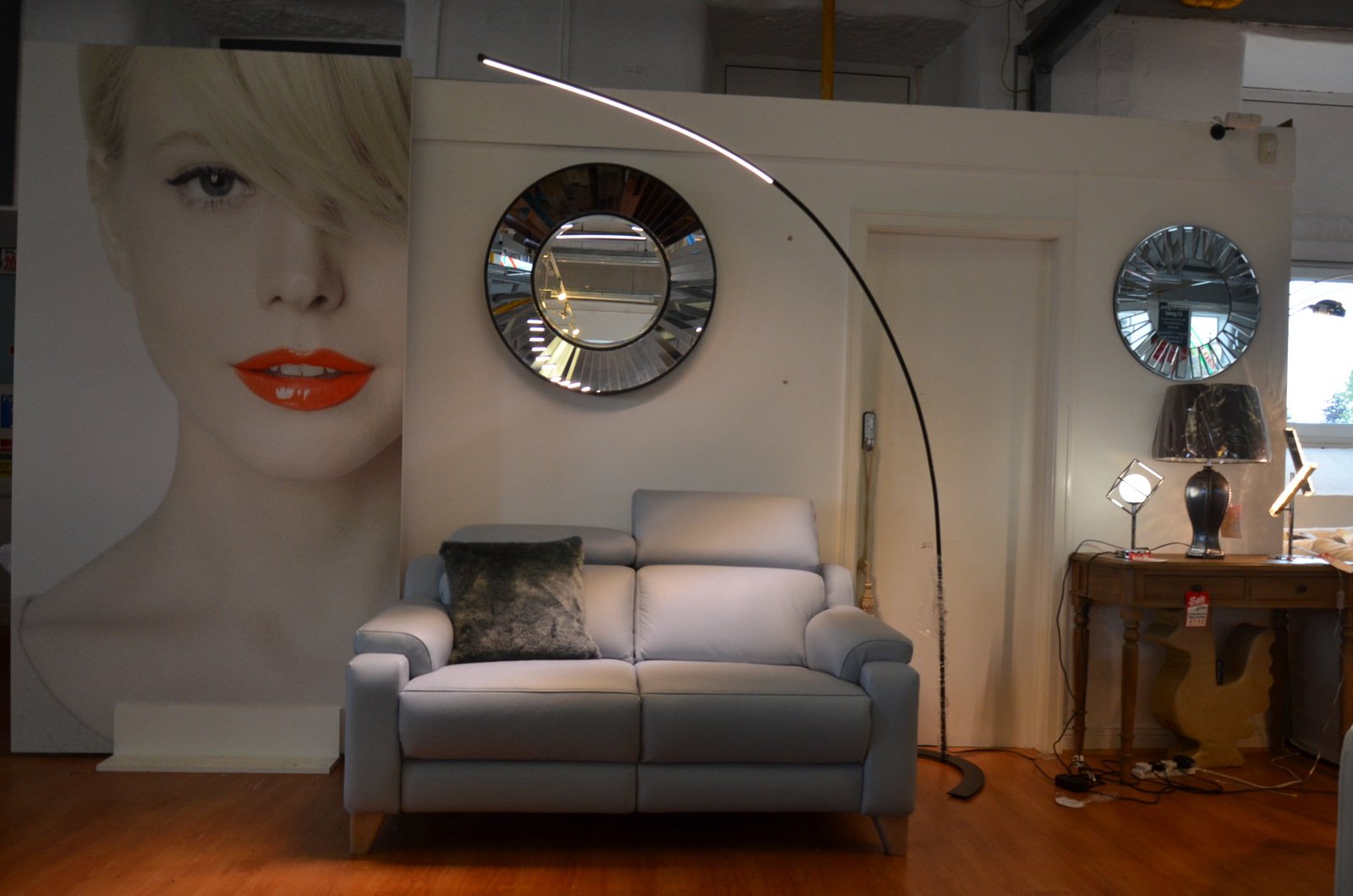 We're Taking Our Annual Holidays from the 21st of September to the 1st of October
Visitors to our showroom in Clitheroe should be aware that the showroom will be closed from the 21st of September until the 1st of October, while we take our much needed annual holiday. The showroom will reopen on the 5th with an exciting new range of sofas and suites from more famous British brands, as well as even more discounts on furniture and accessories in our continuing Autumn Sale. In the meantime you can contact us by emailing [email protected] or by texting Isabelle on 07814955529 for a fast response within 24 hours. We're busy working hard this week to make sure all of our latest stock is available to view and purchase online while we're away.
See you all soon!