How to Get the Perfect Light Distribution
Never mind your furniture which costs thousands, get this wrong and you may well have wasted your money! Lighting doesn't have to be expensive, but it does have to be right. Whether it's practical or decorative, the right light in the right place can make or break a space.
Table lamps can be moved around to produce local ambient light where it's needed, but keep in mind the purpose of your lighting. You don't want to ruin the warmth and comfort of the bedroom by installing high wattage bulbs, so regardless of the fitting, choose carefully! Over the shoulder lamps work best in low light areas, such as the cosy spot reserved for your favourite reading chair. A combination of overhead pendant lighting and well-placed floor lamps can be used to highlight the most attractive features of your room, whether it's architectural features or a brightly coloured sofa.
The best light is always natural, but there are few limits to what can be achieved with the right light in the right place. Go create, and remember – it doesn't have to cost the Earth!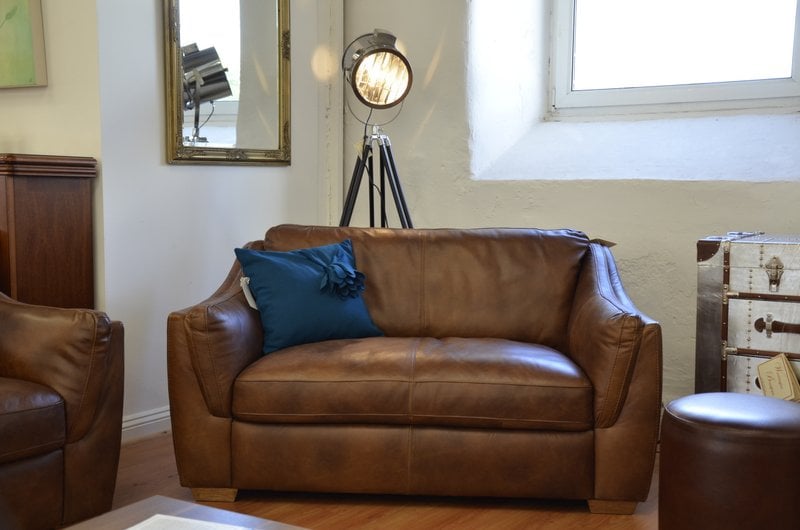 Half Price Table Lamps and Floor Lamps Now In Stock At Worthington Brougham
Our fantastic selection of brand new, clearance and ex display lamps and lighting is hugely discounted with up to 50% off the price it usually sells for on the high street – and all the lighting on our website comes with free delivery anywhere in the UK, and several places beyond.
Smaller lamps look great as bedside lights, like these lovely little "leafy" lamps available in polished chrome or painted cream finish.
For a subtle yet glamorous look, there are matching table and floor versions of our popular Drum Pleat lamps.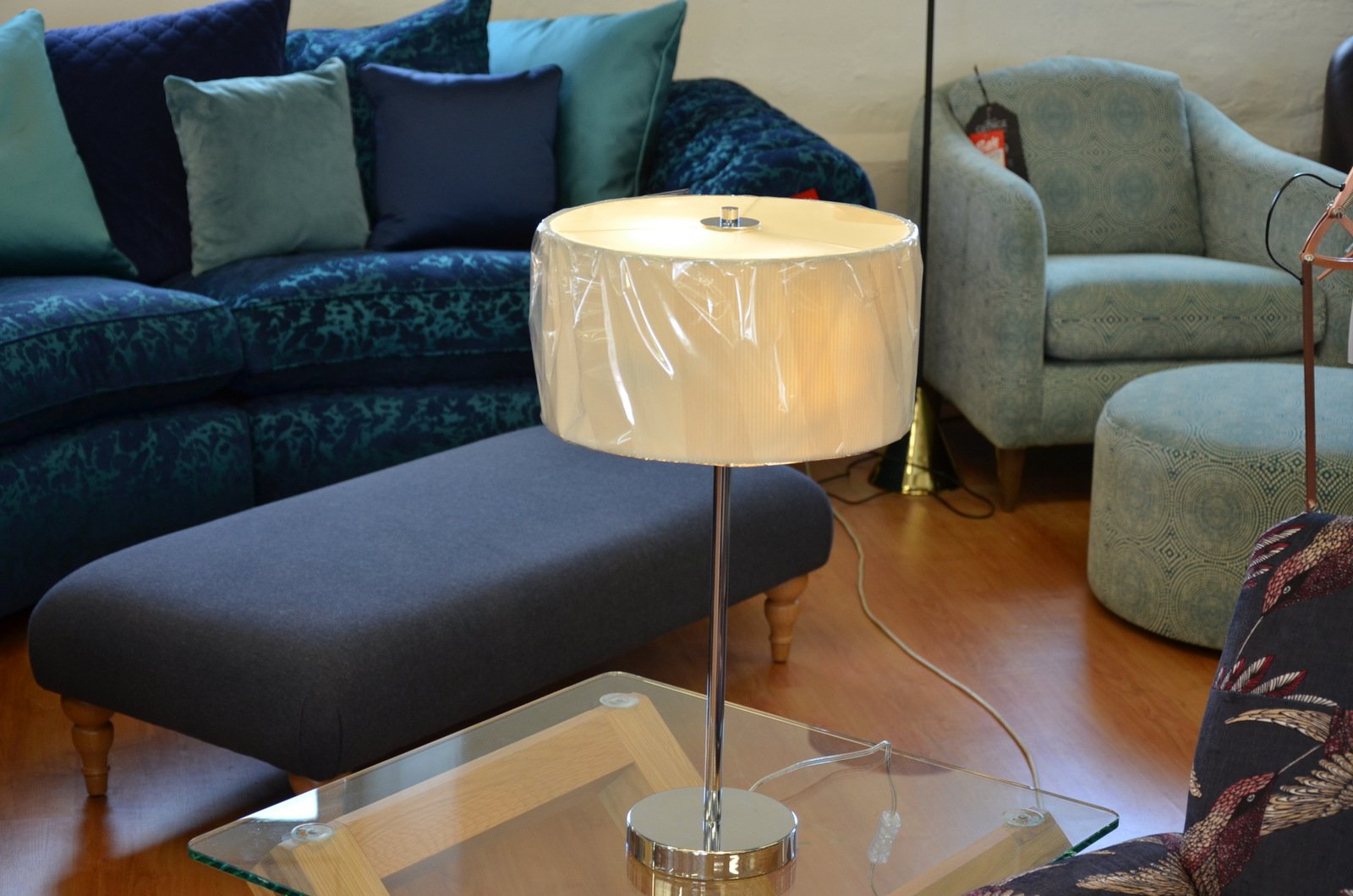 With a built in glass diffuser and multiple bulb holders, these stunning lights come in cream or silver and are sure to add a touch of elegance to any occasion.
If you prefer something a little more dazzling, we're particularly fond of these cylinder shaped metallic lamps in chrome or bronze.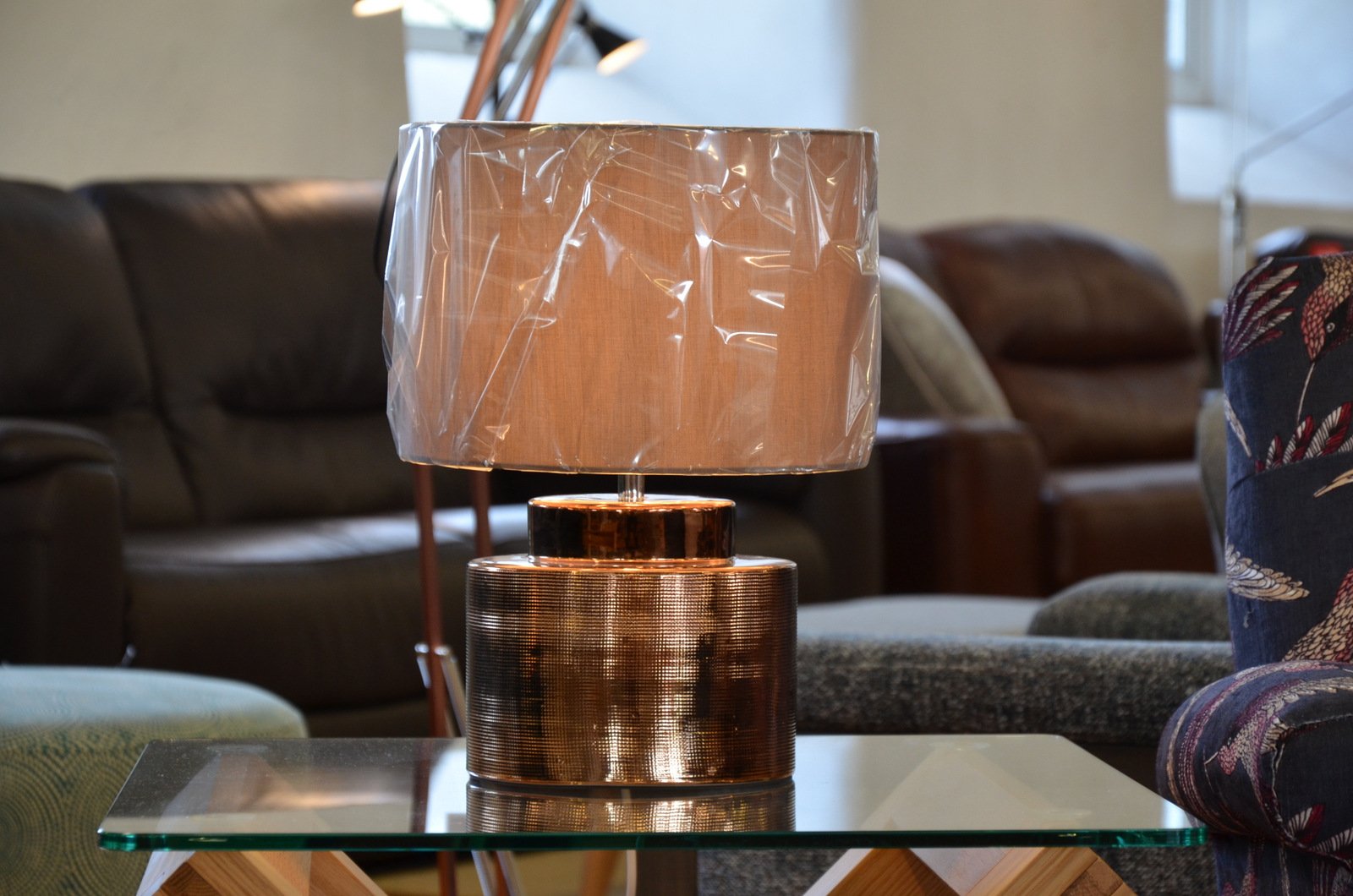 A classic, country look is easy to obtain with the oakton table and floor lamps or Windsor table lamps.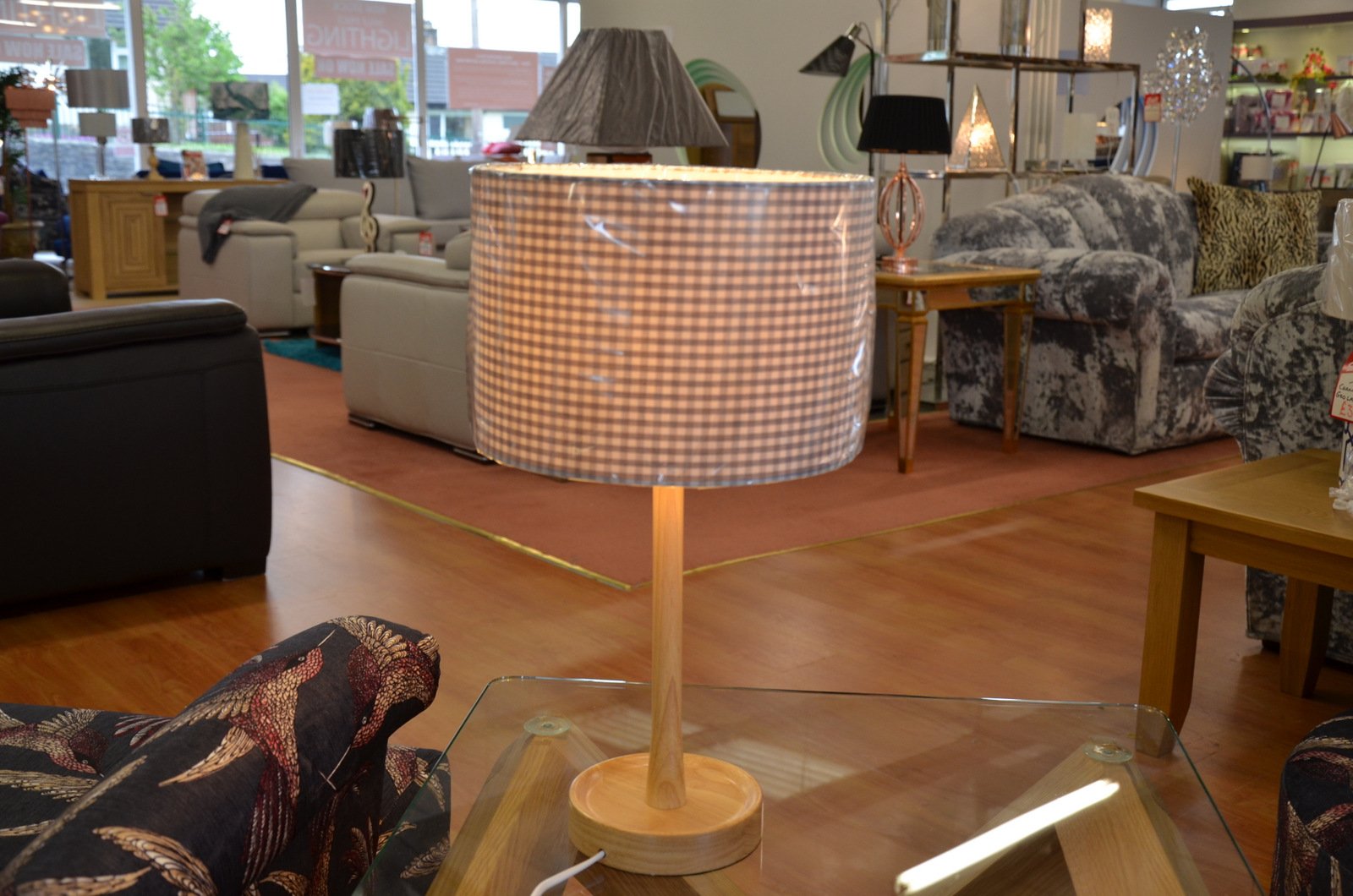 Made from solid oak in a simple Scandinavian style with a grey fabric checked shade, these classic lamps look great paired with pale fabric sofas or cream painted solid furniture.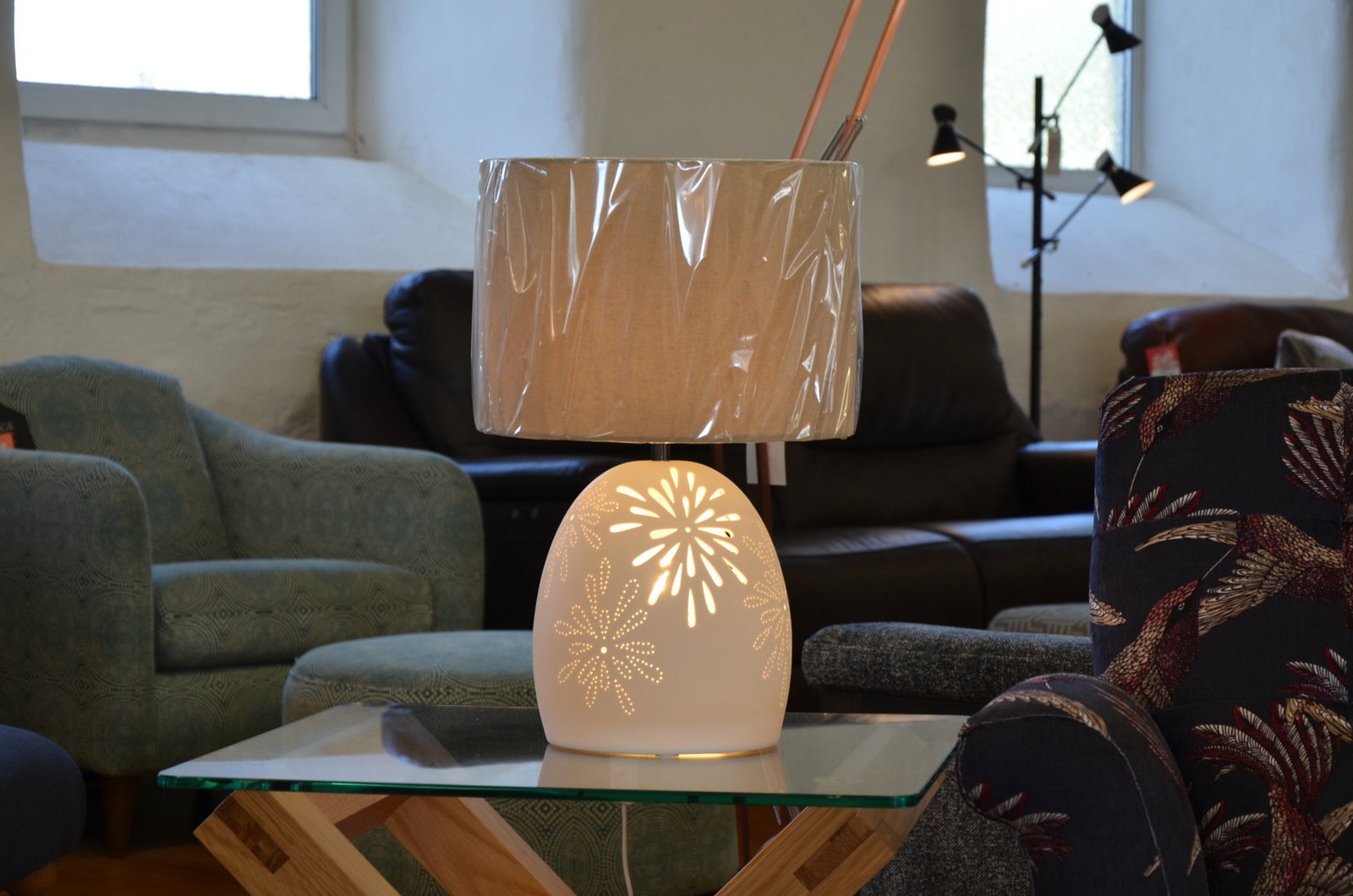 If you fancy something a little more unusual, the Starburst lamps come with dual bulbs – the top lights up as you'd expect, but there's also a neat effect in the base where a hidden bulb shines through a cut out design in the ceramic base.
Rich, lustrous finishes and deep colours look especially effective with darker colours, particularly a rich brown leather sofa or armchair. Try the Magnum floor lamp for a classic mid-century style, or use the Denley standard lamp to add a pop of colour with its' rich blue shade and gold base. The extra large Bedford table lamp boasts a gorgeous pewter effect metallic finish that looks amazing in any setting.
The Arcs overhanging floor lamp or Plexus over-the-shoulder floor light can be used to help delineate an industrial chic style space. Overhanging lamps look great tucked in behind a corner sofa, or over a large dining table, while the more adjustable Plexus is perfect as a reading lamp in a more modern style.
We hope this is helpful to you when you're choosing your new lighting. For even more choice on one-off sample lights and unique prototype pieces, visit our showroom in Clitheroe where you'll find a huge range of unboxed ex display floor and table lamps in stock and ready to take away on the day.