SKU
Sofa 5 Year Warranty-1
Protect your new sofa or suite with an extended five year warranty from Staingard
Clearance Furniture with a Full Warranty
We see no reason why you can't have your cake and eat it - or in this case, have your discounted sofa or suite and enjoy a full five year warranty. We carefully select each and every piece of furniture that we sell, choosing only the highest quality furniture from the most diligent of manufacturers, and as a result we're happy to offer an optional full five year structural warranty on all of our upholstered furniture.
Five Year Warranty
All of our upholstery, no matter the size, no matter whether it's ex-display, overstock or brand new in the original packaging, can be protected by our comprehensive 5 Year Structural Warranty. Provided by Staingard, one of the UK's most trusted warranty companies, our warranty covers issues with the structure, frame and moving parts, including:
The frame, including all solid internal structures, springs and webbing
All fastenings including zippers and clips
All moving parts including swivel or recliner mechanisms, fold out sofa beds etc
All electrical components such as buttons, motors etc
How to Order the Warranty
Simply select your product (armchair, sofa or suite) from the list and add it to your basket. Once your order has been delivered your warranty certificate will be emailed out to you. We can also post a hard copy of the certificate if required. You can choose to purchase the warranty at any time up until the day of your delivery. If you have any questions about our warranties please get in touch.
Three Month Standard Warranty
Even if you don't opt for the extended warranty from Staingard, we still provide our own three month warranty on all of our clearance furniture. Ex display and clearance furniture often does not come with the original manufacturer's warranty, so our three month warranty is designed to protect you against any pre-existing structural defect or damage. Please note this does not cover cosmetic defects or damage which you were made aware of at the time of purchase. This warranty lasts for 3 months from the date at which you take possession of your furniture, so you can buy with confidence.
Terms and Conditions
The five year Staingard warranty has been specifically tailored for use with our clearance and ex display furniture, and the terms and conditions therefore vary slightly from Staingard's usual "extended cover" warranties. Your warranty with Satingard begins on the day you take delivery of the furniture, and replaces any manufacturer's warranty. If you have any questions about the warranty or there is anything at all that you're unsure of please contact us directly. We primarily sell furniture, not warranties or services, and will be happy to help you deicde whether the warranty would be useful for you.
Exclusions: This warranty does NOT cover: accidental damage, deliberate damage or issues resulting from misuse, cosmetic issues that you were informed of prior to purchase, ordinary wear and tear, or any issues resulting from commercial use. Commercial use includes usage in home businesses, rental and holiday properties and any other commercial enterprises. The warranty terms and conditions also excludes any problems caused by an unsafe environment, including exposure to corrosive chemicals or excessive heat or humidity, fire, war, terrorism, radiation, flooding and other natural disasters or actions of government - although frankly, if you're affected by any of this we suspect your furniture warranty will be the last thing on your mind!
If you have any questions or would like more details about the available warranties and what they do and do not cover please get in touch.
A quick note about Staingard and protective coatings
Staingard is an insurance policy, not a protective coating or chemical treatment. We do not currently offer any anti-stain coating services as we feel they do not offer good value for money, can cause colour changes or damage to the cover if used incorrectly, and can be bad for the environment. If you wish to treat your furniture yourself you can purchase stain protection products from your local supermarket or hardware store for about £10, but please do follow the instructions very carefully if you do so. In our experience taking good care of your upholstery is more effective than any amount of anti-stain treatment.
Stop and Think
Have you been feeling unwell? Do you havbe a cough, fever, or flu? Please help us to keep our grown up customers safe. If you are unwell please let us know when you place your order and we will hold it for you until you can safely take delivery.
All furniture and accessories will be sanitised before dispatch.
Be sensible, stay safe.
SHOWROOM CLOSED December 21st to January 3rd for Christmas and New Year. Deliveries will resume as normal when we reopen on the 3rd of January. Any questions please email [email protected]
Delivery
Whether we deliver your suite ourselves or use one of our trusted couriers, you can be confident that your new furniture is in good hands. All of our clearance furniture is held in stock by us at our Clitheroe showroom, and it doesn't leave our hands until it's loaded onto a van for delivery to your home.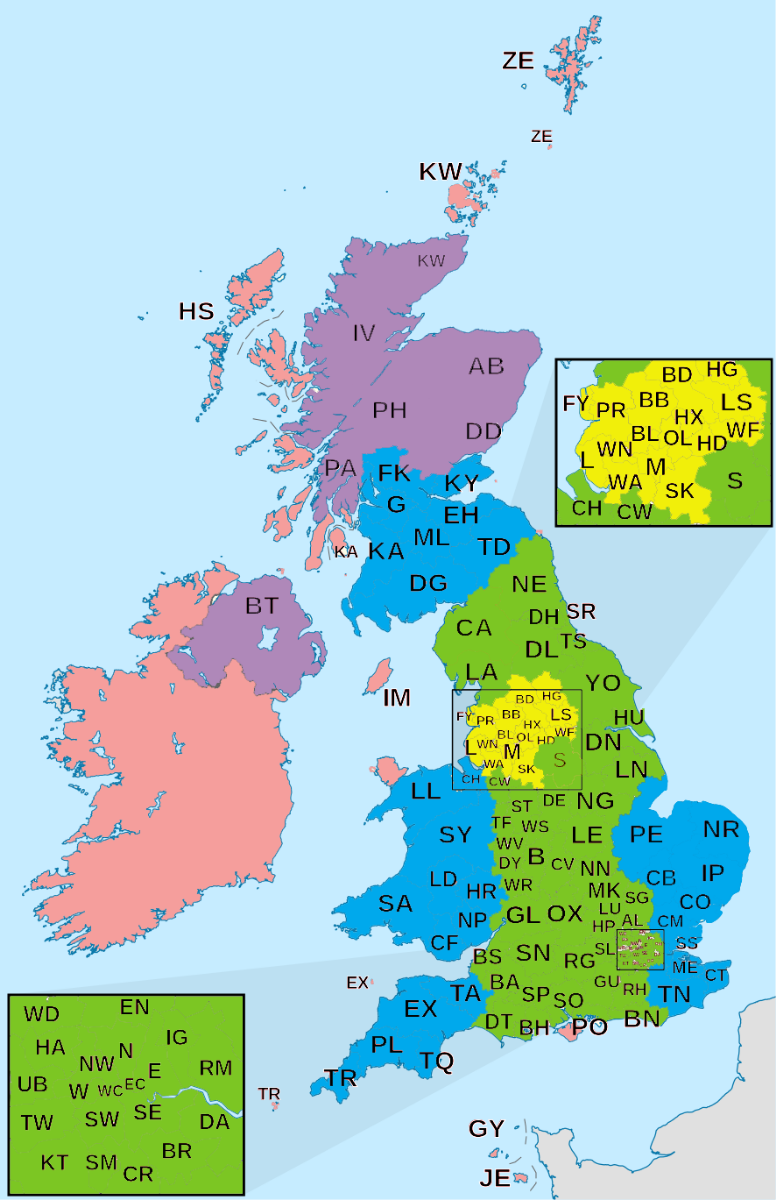 | Area | Parcel | Armchair | Suite |
| --- | --- | --- | --- |
| Yellow | Free | Free | Free |
| Green | Free | £60 | £100 |
| Blue | Free | £100 | £140 |
| Purple | Free | £170 | £200 |
| Pink | Contact Us | Contact Us | Contact Us |
Parcels
Items that are small enough to be transported through a parcel company will be delivered to any location in the UK mainland for free. If you are located overseas, whether that's a small island off the coast of the UK or elsewhere in mainland Europe, please contact us before buying as there may be a small surcharge to cover the additional transport costs.
Furniture
If you are located in one of the areas marked as pink on the map please contact us for an accurate delivery price. There is an additional charge for delivery to any location that involves a boat or ferry. You are welcome to save money by collecting your purchase yourself from our showroom in Clitheroe any time we are open. If you wish to collect please notify us before you place your order and arrange to pay in person on collection, we accept all major cards in store.
Standard Delivery Terms
We will:
Provide paperwork, care instructions and everything you need to set up your new furniture
Keep you updated with the dispatch date
Make sure your new furniture is delivered within 1-4 weeks depending on your location
Arrange for your new furniture to be delivered to the address given when you pay for your order, i.e. either the specified PayPal address or the address your card is registered to if you pay via card
Do everything we can to make sure that your delivery goes smoothly
We ask that you:
Inform us ahead of time of any issues with access into your property, including: roadworks, parking, gates or doorways, and if there are any stairs involved
Measure your doorways and access points carefully to make sure the furniture will fit
Make sure there is someone available on the delivery day who can help the driver unload, or inform us ahead of time if this is not possible so we can arrange for a two person delivery
Ensure there is safe, clear access through to your room of choice on the delivery day, and cover the carpet in newspaper if required
Delivery into your room of choice is offered at the driver's discretion. While it is the buyer's responsibility to ensure there is good access and the furniture will fit, we will do whatever we can to help. If you have any difficulty measuring up, or especially if you think this will be a particularly tight fit, please contact us directly.
Returns
We offer a full 30 day returns policy for orders made online so that you can be 100% certain that your new purchase is right for you. If for any reason you decide that you do not wish to keep your purchase please contact us as soon as possible, no later than 30 days from your order being delivered, in order to arrange for the return. As the buyer you are responsible for the cost of returning your order. You are welcome to return your purchase in person to our showroom in Clitheroe for free. For hygiene reasons we do not accept returns on mattresses, bed protectors or bedding that have been removed from their original packaging. For full terms and conditions please see our terms and conditions page or ask us for details.
SHOWROOM CLOSED September 14th 2021 - October 2nd 2021 for our holiday. Deliveries are on hold until we reopen on the 2nd. Any questions please email [email protected]
Why Worthington Brougham Furniture?
We co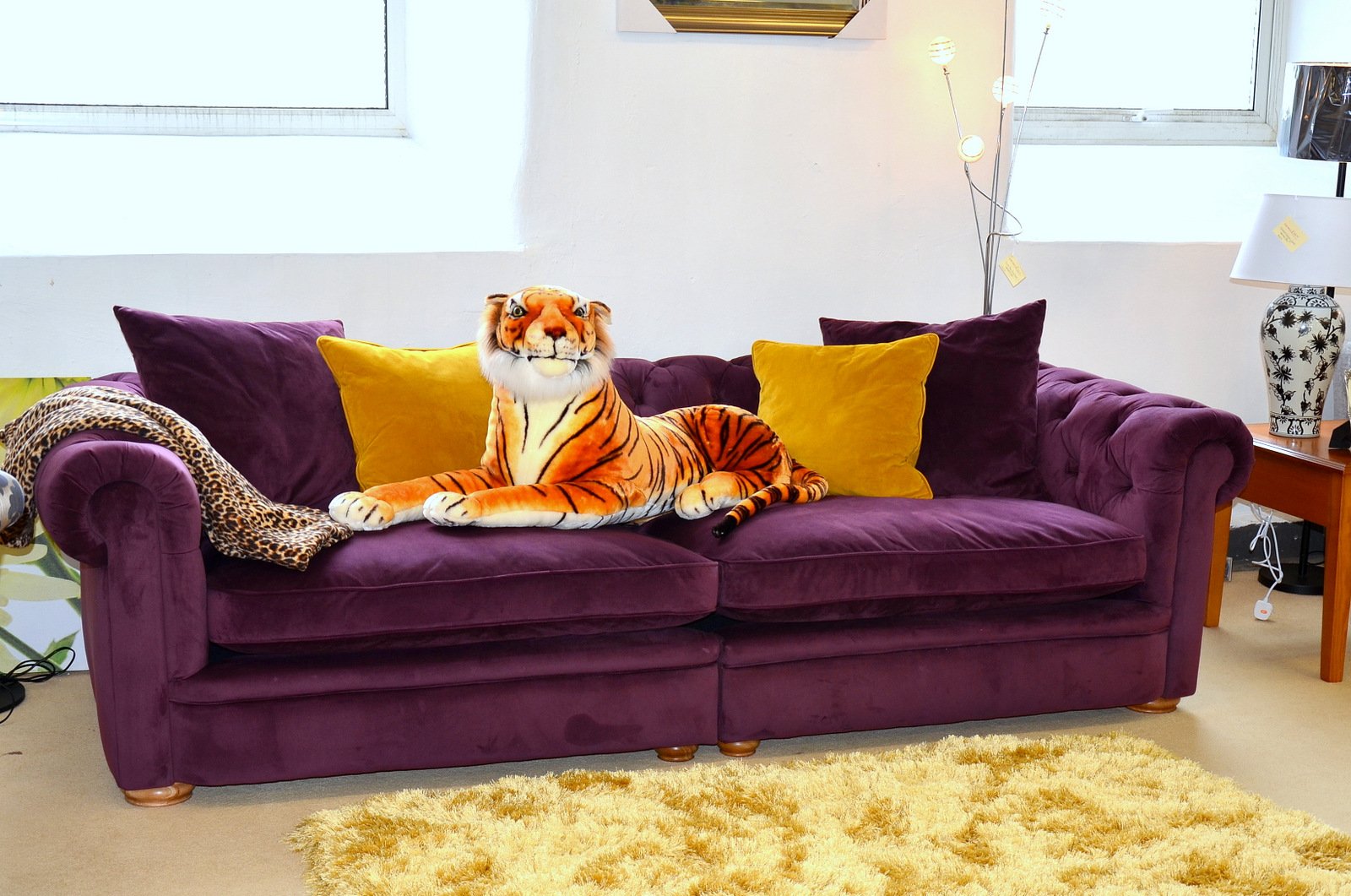 uld tell you all about the fabulous furniture we have for sale, the amazing discount prices, and the excellent customer service. But we'd rather let our customers do the job for us!
"Just a short note to say thank-you for the excellent customer service -and the quality of the sofas are exceptional....absolutely perfect. I wouldn't hesitate to recommend you to anyone - an absolute pleasure to purchase from." Donna
Our buyers work incredibly hard to source the highest quality furniture and accessories at the lowest possible prices. We may have an eclectic mix of different makes, models and styles in stock, but this is the one thing that all of our furniture has in common: we never compromise on the quality of our products.
"WB Furniture have provided excellent service from start to finish, even going to the trouble of sending me a sample of the sofa fabric and arranging a courier quote for me. The sofa arrived safely, in immaculate condition, and is superb quality as one would expect from a [Brandname Redacted] piece. This is a family business that really knows how to treat customers and they put the large chain stores to shame. Buying from a distance without seeing the sofa 'in the flesh' was a big decision but I wouldn't hesitate to recommend them to others or to buy from them again. Thank you WB Furniture for a beautiful sofa and service which is absolutely second to none!" Helen
"Just a line to thank you for your excellent customer service - we purchased an [Brandname Redacted] sofa recently and we are delighted with it. The staff at WB are knowledgeable and very helpful without being 'pushy'. Thank you for a great shopping experience I am sure we will be back soon." Francis
There's over 40 years' experience in the interiors industry at your fingertips when you talk to us! Just drop us a message or give us a call and we'll be happy to help you any way we can. We don't do a hard sell in store or online, so you be confident that we will provide everything you need to make an informed decision. We offer a comprehensive optional five year warranty on all of our furniture, and a full 30 days return policy on everything we sell.
"We are now relaxing comfortably in our new reclining chairs. To say we are happy with them is an understatement – they are absolutely wonderful, so thanks again for an easy purchase of these two top quality chairs at an affordable price." David
"Bought sofa online at fantastic price. Was a bit nervous that in reality the sofa would not look as good as picture but I was wrong, it was better. Great service, don't be afraid to buy without seeing. I highly recommend" John
When we say we're 30-95% less than the high street price on everything we have for sale, we don't mean 30% off the RRP. We compare directly to the sale price – not the RRP or MRP, but the actual price each item actually sells for on the high street. We're so confident that we're the cheapest, we offer a price beating guarantee! If you can find any of our homewares, furniture or accessories for sale at a lower price elsewhere, we won't just match their price – we'll beat it.